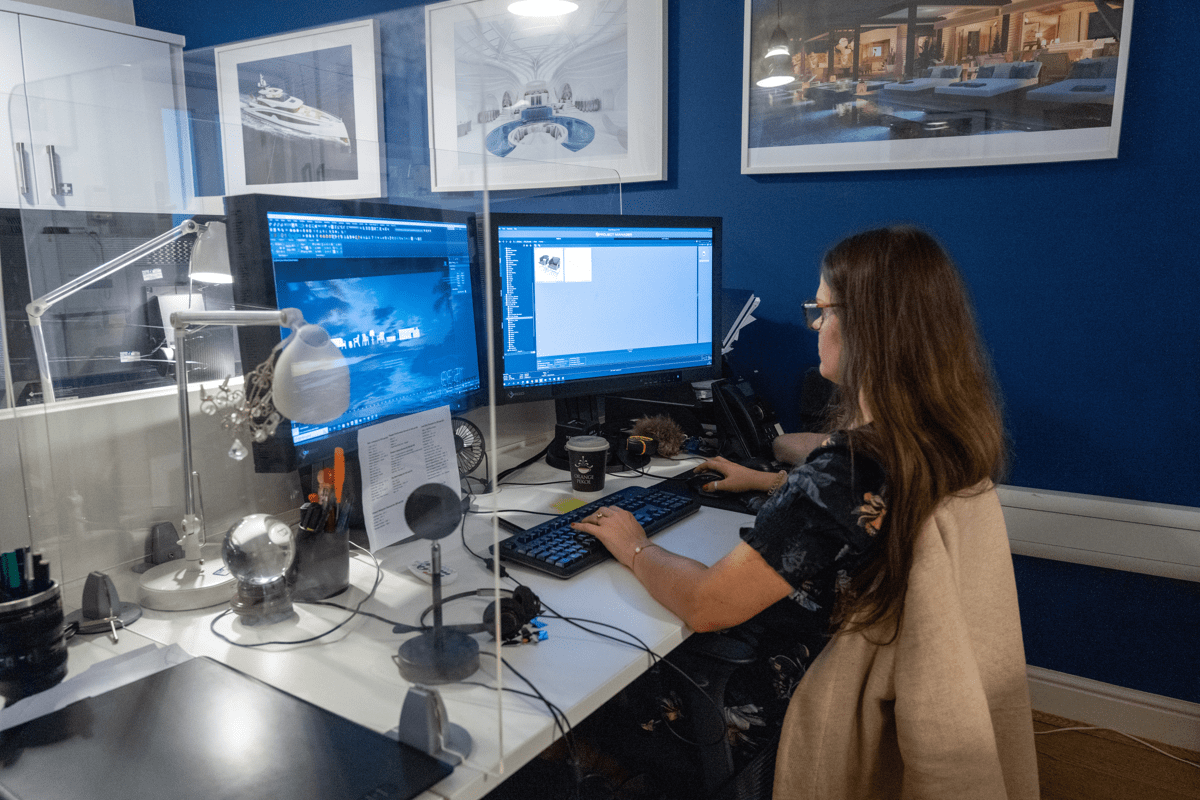 WELCOME TO VISUALISATION

Our Visualisation team works across all our design departments, bringing our concepts to life through the most realistic, warm and inviting CGI's and VR you are likely to see. The images are not only photo-realistic but also dimensionally accurate, allowing our clients a real insight into their future projects.
Our visuals, like our projects, are entirely bespoke, with all elements of each visual individually modelled, textured and lit. Key software tools for the visualisation team are 3ds max and vray. The team each have a design or architectural background, are relentlessly challenged by deadlines, and never fail to deliver.
WHY WORK HERE?
Winch Design is a unique and special place to work.
We are relentlessly creative, our ambition and curiosity drive us to create 'our first' on land, sea, and air. The environment is inspirational, collaborative and innovation driven. We work hard, but equally we know when, and how to have fun!
Proud to be Employee-Owned
Our Founders, Andrew and Jane Winch, built the business on the principle that our people should be at the heart of everything we do. In 2021 this long-established principle was cemented by tangibly handing over ownership of the business to our employee owners. This means each and every one of us has a voice in the direction of our business and stands to benefit from our success.
These are just a few reasons why you will love working with us.