Studio
YACHTS AND AVIATION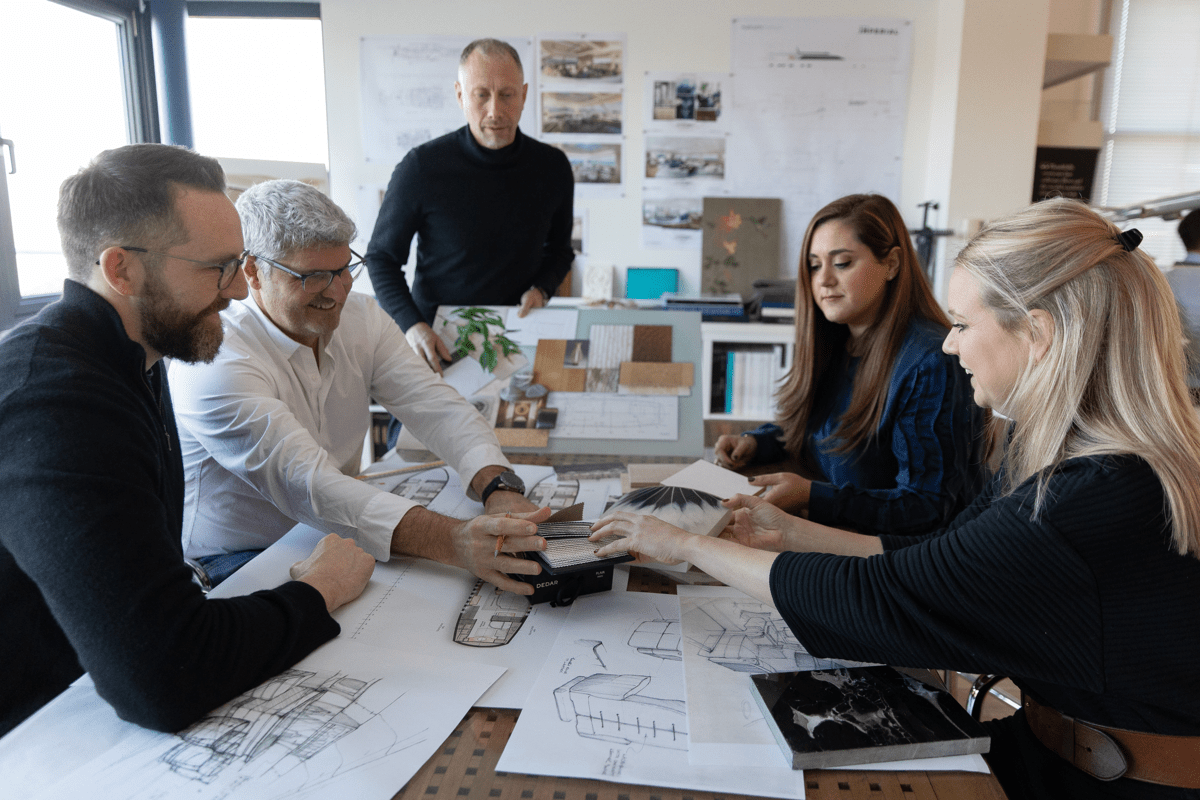 WELCOME TO YACHTS AND AVIATION

Led by Jim and our Partner team, our studio of 50 consists of yacht designers, naval architects, interior designers and procurement specialists - all working together to design and deliver exquisite sea and air based projects for private individuals from all corners of the globe.

We are trusted by our Clients to design and deliver the most complex and challenging bespoke yacht and aviation projects, often against relentlessly tight deadlines. We cannot succeed without our collaborative team spirit, continuous learning, passion for excellence and having some fun along the way.
We sketch.... a lot....everyone in our team can get their ideas across with a pencil, before putting this into the computer. Key softwares for us are Autocad, Photoshop, Indesign, Rhino..... and the list is growing.
WHY WORK HERE?
Winch Design is a unique and special place to work.
We are relentlessly creative, our ambition and curiosity drive us to create 'our first' on land, sea, and air. The environment is inspirational, collaborative and innovation driven. We work hard, but equally we know when, and how to have fun!
Proud to be Employee-Owned
Our Founders, Andrew and Jane Winch, built the business on the principle that our people should be at the heart of everything we do. In 2021 this long-established principle was cemented by tangibly handing over ownership of the business to our employee owners. This means each and every one of us has a voice in the direction of our business and stands to benefit from our success.
These are just a few reasons why you will love working with us.